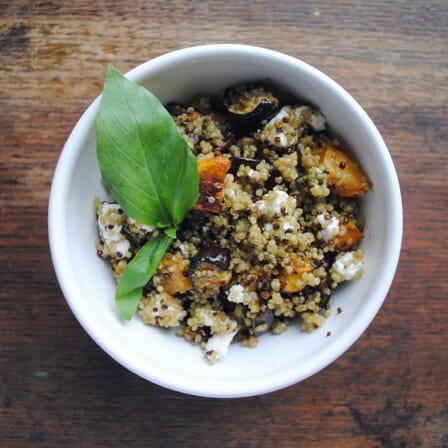 The moral of today's story is: always check your email as soon as you receive it. While this probably isn't particularly helpful advice in the case of say, bills or junk mail (because who wants to open those in a hurry?), I certainly wish that I'd followed it last week.
Our story begins with me, a "failed delivery" notice in hand, heading to my local post office to retrieve a parcel. I wasn't expecting anything, so this small excitement was a bright spot in my day so far (sad, I know). Could it be a late birthday present? Some thoughtful gift from family or friend? Turns out, it was a large and heavy box from a PR group, the name of which I vaguely recalled as I manoeuvred it into my bag. "Probably samples of something or other", I thought to myself and went on my way.
I had been on my way to the grocery store, but the bulk and weight of the package made me wonder if I should drop it off at home before continuing. But I'm lazy rather than weak, so I decided to stay the course. I was on a mission to pick up a couple ingredients for the days ahead, including a box of quinoa for a squash salad I'd been dreaming about. My local grocery store doesn't exactly cater to gourmets, and even basic things like this can be tricky to come across.
It transpired that this week there was quinoa in stock, but only the fancy imported kind, costing nearly £4 for a tiny box. Reasoning that I couldn't exactly make my Quinoa Squash Salad without it, I swallowed hard and bought it. By this time, the weight of my mystery package was making my shoulder quite sore, so I hurried out of the store, opting to take a bus home rather than walk. Of course, I hadn't prepared for the fact that it was now pouring rain, or that the buses were running late.
When I finally arrived home half an hour later, tired and sore and cranky and wet, I opened the package. Just as I'd thought, it was a collection of products from Merchant Gourmet; porcini mushrooms and lentils and balsamic syrup and quinoa. Yup, quinoa. Somebody up there must really hate me.
At the very least, I can say that the salad I had for lunch that day was delicious and flavourful, and while I can't say it made me feel any less stupid about the whole thing, it mollified the situation somewhat. But the next time I get a mysterious package in the post, I'll be opening it before I go to the grocery store.
Quinoa Squash Salad
serves 3-4
---
1 small aubergine/eggplant
1 tsp. fine (table) salt
olive oil, for roasting
1 small butternut squash
1/2 cup finely chopped sundried tomatoes (the soft kind, either plastic-packed or soaked in oil)
3 cups cooked quinoa (I used a mix of red and white, but all white would be fine)
1 Tbs. pesto
approx. 3 Tbs. olive oil
50g soft goat's cheese, crumbled
sea salt and black pepper, to taste
---
 Slice the aubergine into 1 cm thick slice and toss with the table salt. Place in a single layer in a colander and set in the sink for 20-30 minutes. This encourages and aubergine to sweat and drain, making it less bitter.
 Meanwhile, preheat the oven to 200°C/400°F  and line a baking sheet with parchment or silicone paper. Peel and core the butternut squash, then chop into 1/2″ chunks. Lightly coat with olive oil (I do this by throwing them all in a bowl, putting a teeny bit of olive oil on my hands and tossing well), then spread out on the baking sheet. Roast for about 20-25 minutes, until tender and crispy in places. Allow cooling.
 Rinse the aubergine well then dry each slice with a paper towel. Cut into quarters, lightly coat with olive oil (see above), then roast in the oven in the same manner as the butternut squash; the aubergine will likely take less time, about 15-20 minutes.
 Put the quinoa, chopped sundried tomatoes and pesto into a large bowl and toss well. When both squashes have cooled to room temperature, toss them in as well, and add as much olive oil as needed to coat everything lightly. Finally, crumble in the goat's cheese and season with salt and pepper.
---
Note: I made my own "pesto" of basil leaves, walnuts and olive oil for this recipe, but any favourite recipe or store-bought version should do. If you do want to make your own, I recommend one with walnuts; they work wonderfully with the rich Autumn flavours here.